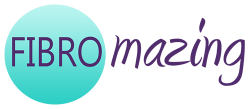 Start your Fibromazing journey today!
Whenever I write a new blog post including useful pain relieving tips or discover something powerful that I think you should know about, my fibromazing subscribers will be the first to know.
Free downloads, valuable resources & pain relief challenges will be delivered straight to you! Sign up to receive inspiring content today.
PLUS YOU'LL RECEIVE MY FREE TOP 5 SIMPLE SIMPLE STEPS YOU CAN TAKE TODAY TO REDUCE PAIN.